Getting things moving
Our comprehensive and award-winning project management is based on extensive know-how in all things construction and real estate. We exploit our in-depth knowledge of the market to develop solutions which sometimes may seem novel or unconventional, but they are always pragmatic and to the point - for your objectives and projects.
In our capacity as turnaround experts, temporary managers or directly involved heads of the enterprise we take on responsibility across the globe to support our clients where the successful operational and financial reorganisation of real estate is concerned. You may expect the unexpected. We won't rest until you until we have achieved the best.
So… where do you want us to start?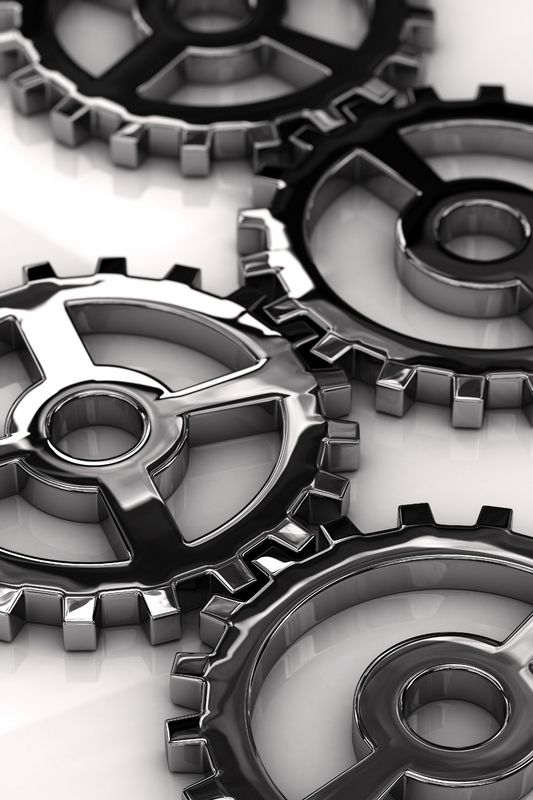 High-precision management
Each building project requires joint commitment from a variety of stakeholders and participating service providers. Therefore our first priority is to carry out an accurate, thorough analysis of the actual situation and future requirements. Based on this we develop a customized strategic concept to be implemented step-by-step.
If so required, we will assume line responsibilities, putting our expertise at your disposal in the form of management resources, either on a short-term basis or for an indefinite period of time.
Maintaining focus on the big picture, we will map out your vision and take care of the details. Each decision and step taken will be factored into the project as a whole, ensuring everything dovetails precisely.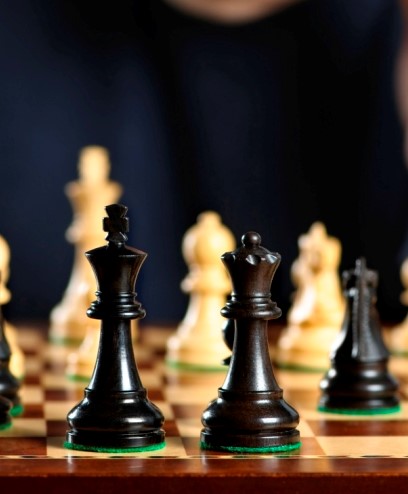 Finances
Building projects require immense financial backing and investment. The economic efficiency of such a project must be guaranteed. Our project management takes great care in drawing up a feasibility and profitability study and a project business plan aimed at ensuring your success.
Have you run into a dead-end with one of your properties? Do costs and profits no longer tally? As turnaround experts we swiftly identify areas in which income can be increased or costs cut. Innovative concepts and a bespoke strategy help you to reposition and go from strength to strength.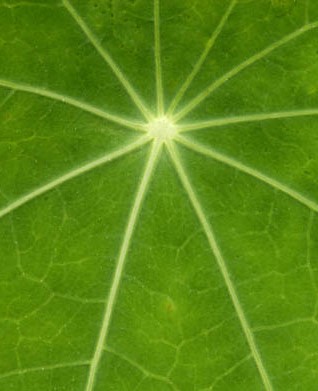 Networking
We specialize in solving complex tasks in cooperation with our national and international pool of experts. This global network gives us the resources to make your project a real success with recourse to numerous companies and specialists, be they general contractors who ensure a timely delivery of the highest quality, renowned and creative architects, highly precise engineers, meticulous financial experts or well-informed construction professionals who exercise their trade with the highest level of commitment and know-how.
Project implementation
No matter how large the project, our approach is completely practical.
From the onset we lay a solid foundation and provide expert support for your building projects, ensuring that the vision matches reality.
Development
Buildings provoke an emotional response. Designs, materials used and aesthetic appeal are as vital as the careful and flawless execution of the work itself. As project managers for major and representative building projects we are fully aware of how important design is.
We will submit draft designs, run feasibility studies on your projects to take you from concept to concrete implementation. The development stage takes these ideas and other aspects into account, ensuring that the focus remains on the objective and the multiplicity of needs of the people who will use it.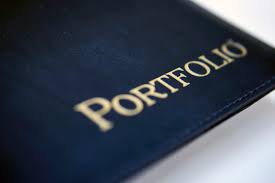 Consulting
Pension funds invest into real estate a part of funds entrusted to them. In this area, too, Botta Management can provide valuable expertise and experiences to their clients. For several years, Charles Botta was tasked with setting up and strategically managing the property portfolio of Publica, the pension fund of the Swiss Confederation.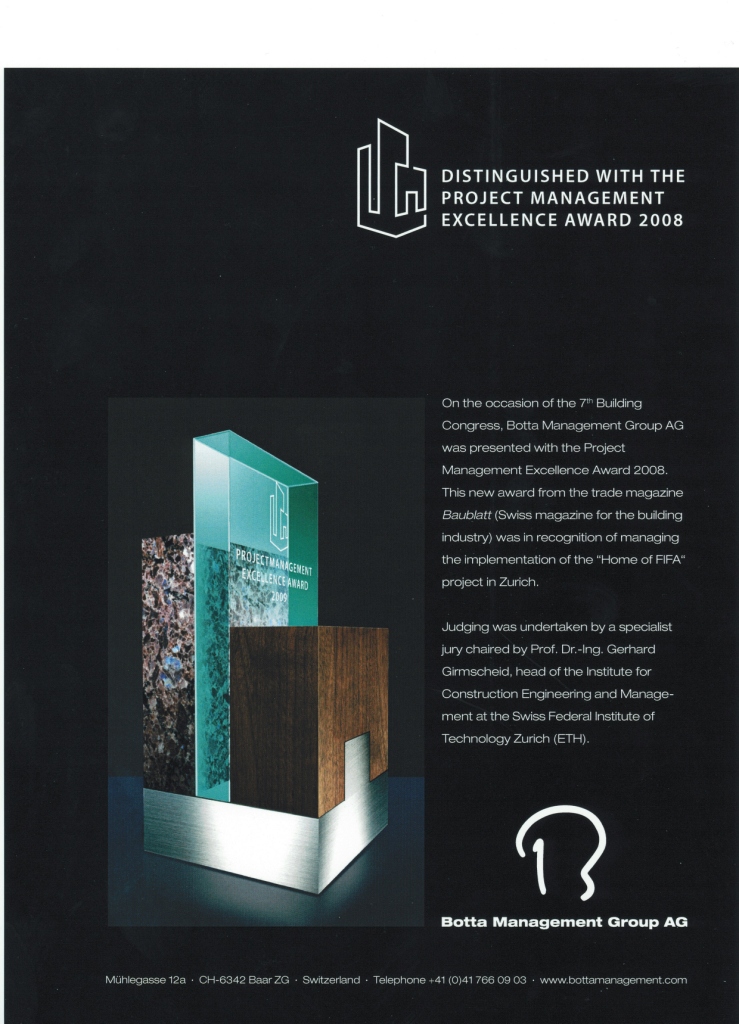 Project Management Excellence Award
Our work has met with much approval amongst the experts. For its project management services for the construction of the Home of FIFA in Zurich, the specialist magazine Baublatt presented Botta Management Group with the Project Management Excellence Award in 2008. The final evaluation was based on a review carried out by a panel of experts chaired by Prof. Dr Ing. Gerhard Girmscheid, head of the Institute for Construction Engineering and Management at the Swiss Federal Institute of Technology Zurich (ETH).